Guest Celebrity Waiter Night at "the Local" in Centreville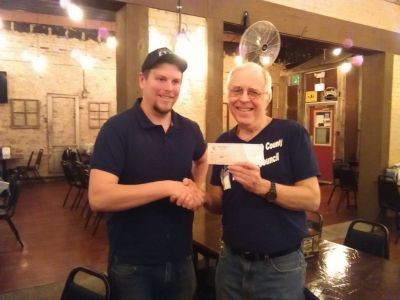 Tonight, the Literacy Council had a fundraising event at "the Local" in Centreville. Members of the council worked as guest waiters; taking orders, delivering food and drinks to customers and cleaning tables. All tips went to the council! We are so very grateful to "the Local" for helping us by hosting and promoting this event. "The Local" is a terrific place to eat and enjoy company and we urge everyone to take advantage of their great food and atmosphere. We wish to extend our sincere thanks to Dan and Jamie Templin for their enthusiastic support.
Scroll down and click on picture(s) to view.