Volunteer
Do you want to help?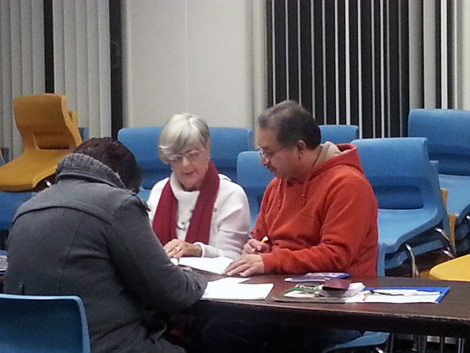 You can get involved with the St. Joseph County Literacy Council's efforts to help adults learn to read. We consider new applications for tutors in the Three Rivers area, and have a critical need for tutors in the Sturgis areas. While many retired teachers volunteer to be tutors, there's no requirement to have experience as an educator to take part. You simply need your own proficiency in reading and be willing to work with students one-on-one. The time commitment is usually one-hour per week.
To volunteer, send us an email using the form on the Contact Us page, or call the Literacy Council office in Centreville at (269) 816-2057. Our application process does include a background check. Training sessions are offered at different times throughout the year. The cost of the training is paid by the St. Joseph County Literacy Council.