About Us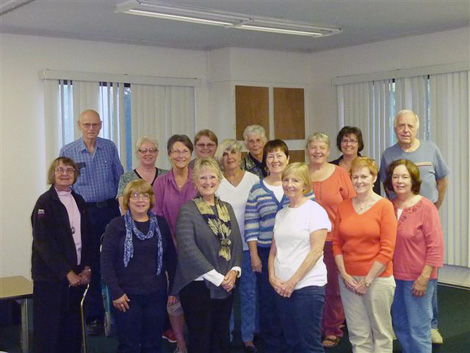 You may have seen us at the county fair or community events, handing out literature to potential volunteers and connecting with adults who have difficulty reading. What we do is encourage any adult, 18 years or older, to contact the St. Joseph County Literacy Council so we can help the person improve in some manner, whether the person can't read at all or can only read at a low level.
We typically tutor the person one-on-one, though we may also schedule small classes. The Literacy Council works very closely with the Hispanic Community center in Sturgis, where adults who speak English as a second language may sign up in small groups and encourage each other as they learn to improve their reading.
Native English speakers are more attuned to individual help. Personal tutoring is important not only to help a person learn to read, but to also overcome any reluctance he or she may have in trying to read in front of a group. We understand their reluctance, but we also understand the bravery and determination adults exhibit when they take on the challenge to learn to read. We do our best to help these adults, and we won't tell anybody else about an adult student's tutoring.
The average age of our students is 39. In the county of St. Joseph, one out of every 11 adults can't read past the third grade level. The St. Joseph County Literacy Council is determined to improve that literacy rate.