Family Literacy Night at Barrows School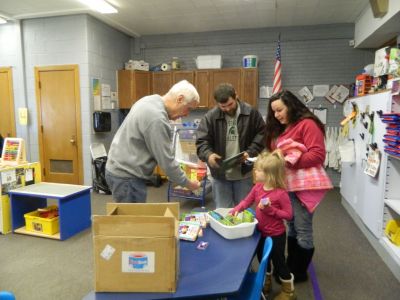 The St. Joseph County Literacy Council took place in Family Literacy Night at Barrows School today. This is a Great Start program designed to help families who have a child entering kindergarten. To help with this, the council presented each child with a brand new book. Additionally, each child was given a set of flash cards of their choosing and parents were given drug prescription discount cards. We are hopeful that we have helped these families by encouraging the development of reading skills early in life.
Scroll down and click on picture(s) to view.