Centreville Community Expo '17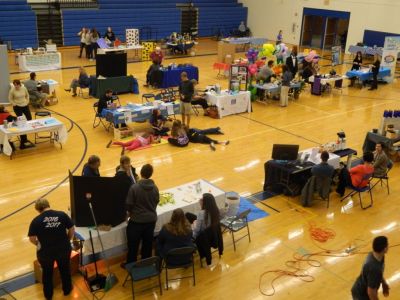 Ths St. Joseph County Literacy Council participated in the First Annual Centreville Community Expo today. This new event is intended to bring local businesses, companies and agencies together to share information with the public. We were delighted to have this opportunity and we made numerous contacts with whom we anticipate future encounters. This should turn out to be a very successful and popular event as time goes by. Most participants donated items for door prizes and the Literacy Council contributed various brand new books. We hope they will be put to good use.
Scroll down and click on picture(s) to view.