Carver Center Annual "Block Party"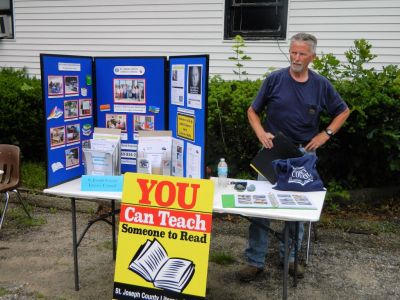 Today the St. Joseph County Literacy Council particpated in a new event, the 2nd annual George Washington Carver Center "Block Party". Various organizations were there, including the Three Rivers Fire Department. This event gave us the opportunity to meet new people and tell them about our program and mission. We enjoyed ourselves but, unfortunately, rain cut the event short. We will try again next year and hope for better results.
Scroll down and click on picture(s) to view.