Three Rivers Water Festival 2018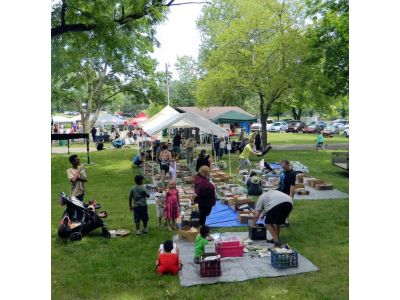 The St. Joseph County Literacy Council had a two day book sale at this year's Water Festival. Our area was in Skidmore Park and we had a great spot near the river and close to the band area so we enjoyed live music throughout the days. This event was terrific and financially, one of the most successful book sale we have ever had. Additionally, many people asked about donating books, becoming tutors and even a few who were interested in becoming students. The rain held off, the weather cooperated and everything went just as planned. We had a lot of people involved in making this event happen and want to thank all of them! Great event!
Scroll down and click on picture(s) to view.