Sturgis Electric Parade 2018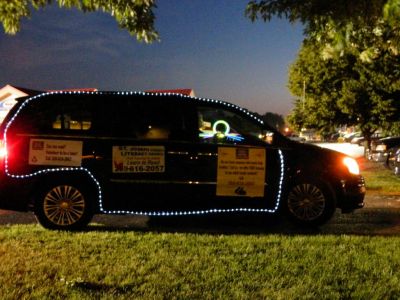 Tonight the St. Joseph County Literacy Council participated in the annual Sturgis Electric Parade. This is our only night time parade and we decorated our entry with blinking lights and our council members wore glowing necklaces so we would stand out. Although the parade began in daylight, by the end of the route, nighttime had set in and we needed the lights. There was a very large crowd and we tossed candy to children all along the route. The weather was perfect and, all in all, we had a great night.
Scroll down and click on picture(s) to view.