Colon 4th of July Parade 2018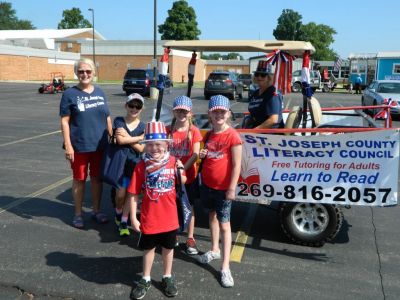 The St. Joseph County Literacy Council appeared in the annual Colon 4th of July parade today. The temperature was sweltering but the crowd was very large. We drank lots of water along the way to keep from dehydrating in the heat! But we all had fun and will be back again next year!
Scroll down and click on picture(s) to view.