White Pigeon Days Parade 2018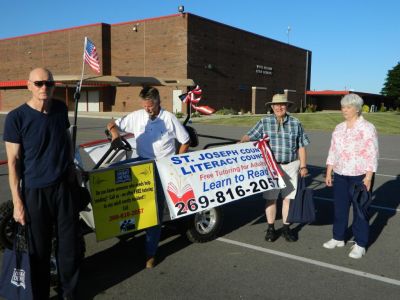 This afternoon, the St. Joseph County Literacy Council took part in the annual White Pigeon Days parade. We participate in this parade each year as we try to bring in more students and tutors. The weather was beautiful and we all enjoyed ourselves.
Scroll down and click on picture(s) to view.