Family Fun Day Drawing Winner!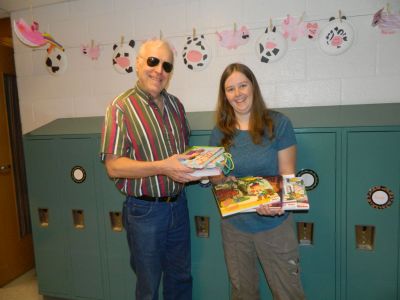 The St. Joseph County Literacy Council held a drawing at the Family Fun Day on 4/22. Today the lucky winner, Jessica Kline, kindergarten school teacher at the East Side Elementary School in Constantine received the prize of 8 children's books. We are delighted that Jessica won and we feel confident that the books will be put to good use and enjoyed by many.
Scroll down and click on picture(s) to view.