County Garage Sale 2017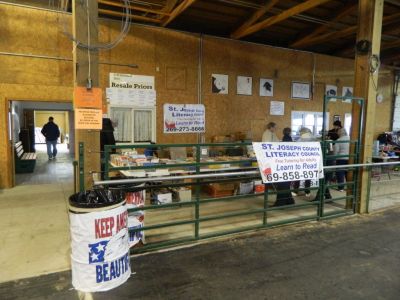 The St. Joseph County Literacy Council had our annual used book sale at the County Garage Sale, part of the Home and Garden Expo. Today's event was a great success as we raised our highest book sale funds ever and we had several people talk to us about becoming tutors! It was a great day and we had a lot of our members and family involved. Thanks to everyone who helped!
Scroll down and click on picture(s) to view.