Home and Garden Expo Show 2016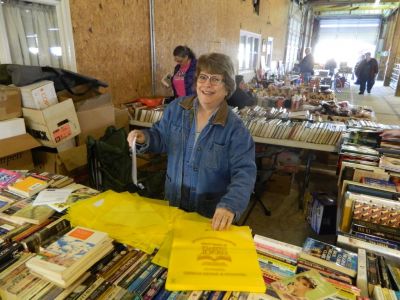 The St. Joseph County Literacy Council had it's annual book sale at the Home and Garden Expo and it was a great success. The book sales brought in the most money of any book sale we have ever had. The funds will be put to great use! Here Executive Board member Kim Larsh prepares informational flyers for handout with purchased books. Thanks to everyone who helped make this such a wonderful success!
Scroll down and click on picture(s) to view.