"Dining for Donations" at Applebee's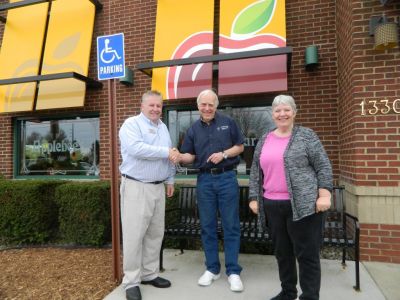 The Three Rivers Applebee's sponsors a "Dining for Donations" program to help raise funds for the Literacy Council. Here General Manager Daniel Corder meets with Literacy Counci President Ron Hooker and Executive Director Becky Lilly to kick off the event. We appreciate the help that Applebee's has given us and the funds will be put to good use! Thanks to everyone who came out to support us. Your participation is wonderful and we hope you all enjoyed yourself!
Scroll down and click on picture(s) to view.