Church of the Nazarene Helps the Literacy Council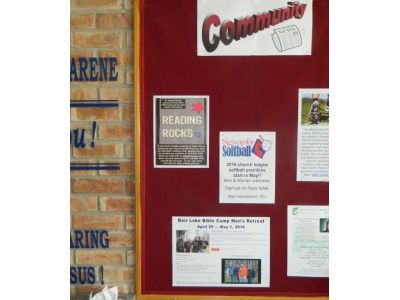 The Church of the Nazarene in Three Rivers posts information about the Literacy Council in their foyer regarding our program. The church staff created this poster to help us reach more people. The church will continue to help us by adding information to the church bulletin in the near future. We are very grateful to the church for their support and we are hopeful that this will bring in volunteers and people who need our help.
Scroll down and click on picture(s) to view.