St. Joseph County Literacy Council Meets with Bethany Group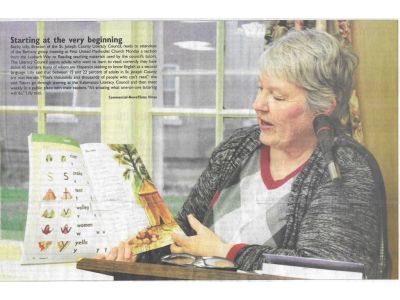 Executive Director Becky Lilly spoke with the Bethany Group at the First United Methodist Church in Three Rivers. While showing them one of the tutoring programs the Council employs, Becky spoke of the various different ways that the Literacy Council interacts with communities throughout the county.
Scroll down and click on picture(s) to view.