Council Tutor Named Educator of the Year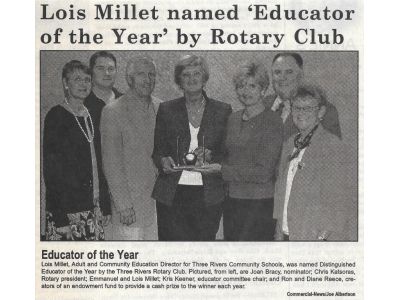 Lois Millet, Literacy Council tutor, has been named Educator of the Year by the Three Rivers Rotary Club! We are so glad to have a such a great worker and educator as a part of the St. Joseph County Literacy Council. We applaud their choice and we congratulate Lois on her selection.
Scroll down and click on picture(s) to view.