Literacy Programs Featured at Lions Club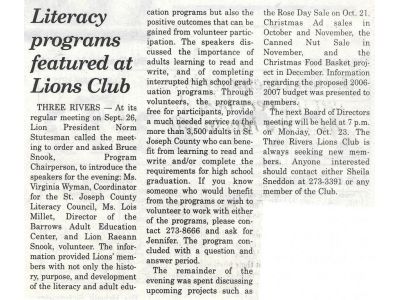 The St. Joseph County Literacy Council, in partnership with the Barrows School and the Lions Club, presented information about our program today. Coordinator Virginia Wyman provided information about the illiteracy problem in our county as well as the Council's efforts to combat it. She stressed the need to reach those who needed help as well as the need for volunteer tutors. We are hopeful that our participation encourages people to step forward in both areas.
Scroll down and click on picture(s) to view.