Literacy Council Sponsors a Dyslexia Workshop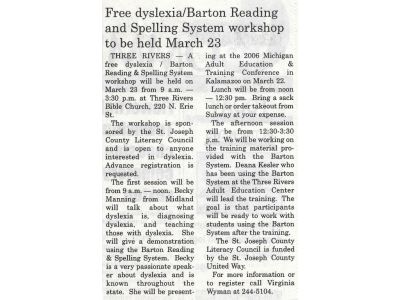 The St. Joseph County Literacy Council is sponsoring a dyslexia workshop on March 23rd. The workshop fill focus on the learning disability and the Susan Barton tutoring method designed for this problem. We are hopeful that this will help to educate the public about the issues associated with this disability.
Scroll down and click on picture(s) to view.