The Council Opens a New Literacy Center!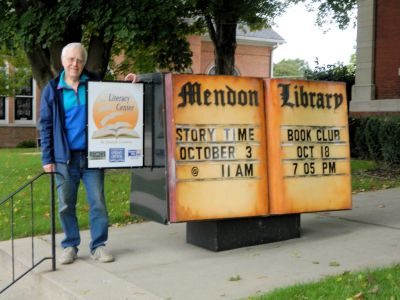 Today, the St. Joseph County Literacy Council added a new Literacy Center in Mendon. Today we finished the installation of our new sign that will publicize our program. We are grateful to the Mendon Library for giving us the opportunity to work in Mendon and for supplying the space necessary for our tutors to work with their students.
Scroll down and click on picture(s) to view.