Project Connect 2018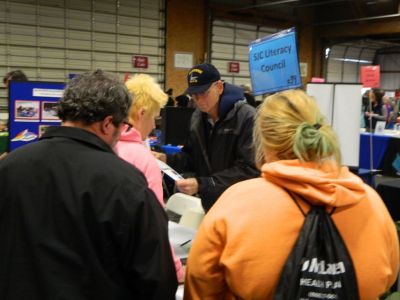 The St. Joseph County Literacy Council was at the annual Project Connect event today. This event took place at the Fair Grounds in Centreville and more than 70 different agencies were there. In combination with Project Connect, the annual Veteran's Stand Down took place in the same building at the same time. This wonderful event provided attendees with many options for receiving help in their lives. In addition to many giveaways, people could have a free meal, free haircuts, free flu shots and other immunizations as well as a take home food box. We were very happy since more than a dozen people signed up to become students or tutors in our program. One of the best events of the year!
Scroll down and click on picture(s) to view.