Literacy Council Participates in United Way Victory Celebration 2018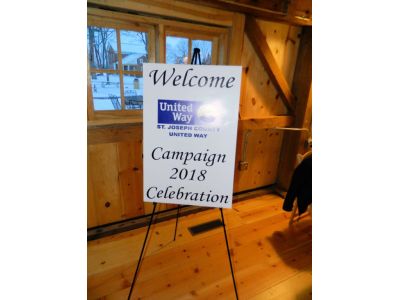 The 2018 United Way of St. Joseph County Victory Celebration was held tonight. The event was held at the Covered Bridge Farm outside of Centreville. The fund drive set a goal of $911,000 but raised over $1,034,000 setting a new St. Joseph County record. United Way is the primary funding source for the St. Joseph County Literacy Council and a great organization that helps many other non-profits as well.
Scroll down and click on picture(s) to view.