Christmas in Constantine 2017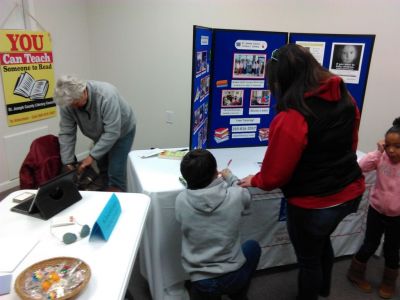 Last night and again today, the St. Joseph County Literacy Council participated in the annual "Christmas in Contantine" festival. This was the first time the Council has been involved in this event. We set up at the Masonic Lodge on Washington Street and, although the amount of people attending was small, we had a good time and hope that our message was well received.
Scroll down and click on picture(s) to view.