Project Connect 2017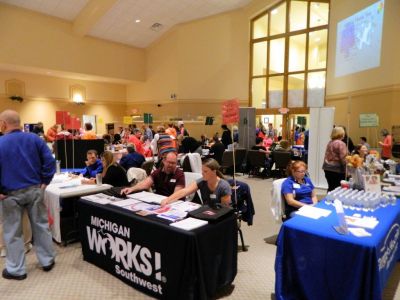 The St. Joseph County Literacy Council took part in the annual Project Connect held at the Firm Foundation Ministries in Centreville. Over 70 agencies were there and this is always one of the best events of the year! There were free medical sceenings, immunizations, haircuts, a free meal and giveaways of all kinds. We signed up quite a few people as new tutors and also had several people contact us about being students. Terrific event.
Scroll down and click on picture(s) to view.