Colon 4th of July Parade 2017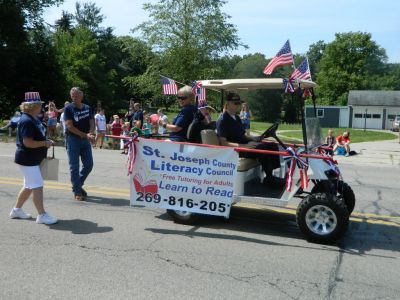 Today the annual Colon 4th of July Parade was held in downtown Colon. What a fabulous day for a parade. The weather was absolutlely perfect and as a result, the crowd was very large all along the parade route. We drove a golf cart with American flags and other patriotic decorations and we had additional walkers giving candy to the children in the crowd. We had a great time and we hope that people received the message of our program as we are always looking for new tutors and students!
Scroll down and click on picture(s) to view.