Sturgis Electric Parade 2017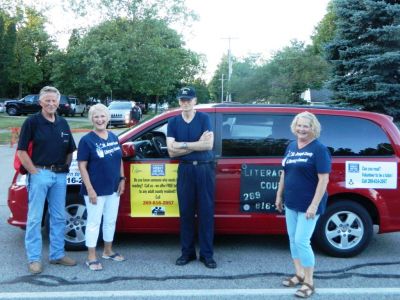 Tonight the St. Joseph County Literacy Council appeared in the annual Sturgis Electirc Parade. We had wonderful weather and their were large crowds all along the parade route. This parade is unique in the county as it is the only night time parade. We donned glowing bracelets and necklaces and added glow in the dark signs to our van. We saw many old friends and made some new ones. Overall, we had a great time and we hope that our message reached onlookers.
Scroll down and click on picture(s) to view.