Literacy Council Fights Illiteracy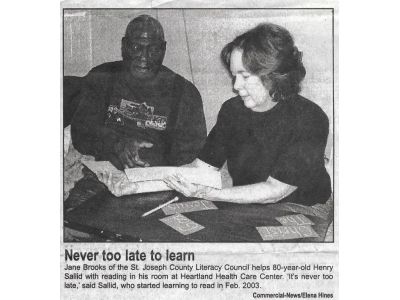 The St. Joseph County Literacy Council fights illiteracy in our county. People come to us for help for many different reasons and we are happy to help any adult county resident improve their reading skills for free. We are in need of more tutors to help in this effort.
Scroll down and click on picture(s) to view.