Literacy Council Participates in the Water Festival Parade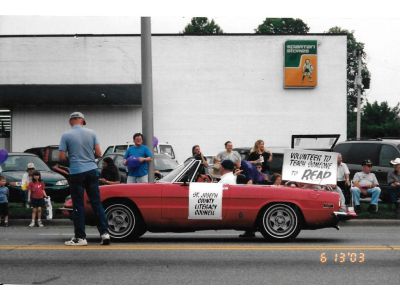 Today, the St. Joseph County Literacy Council took part in the annual Three Rivers Water Festival Parade. We are hopeful that our message will be received by local residents and that volunteers step forward to help us reach our goal of illiminating illiteracy in our county.
Scroll down and click on picture(s) to view.