Literacy Council Particpates in the Three Rivers Health Fair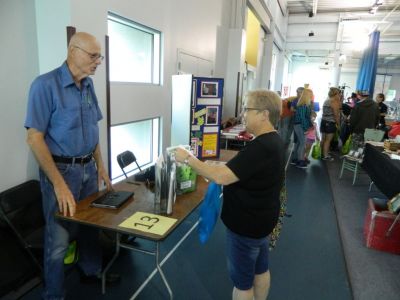 The St. Joseph County Literacy Council had a table at the Three Rivers Health Fair today. Many people attended and our message was well received. Most people were not aware that illiteracy has an impact on health. We explained that illiterate people cannot read medical artilces. Nor can they read a doctor's instructions or prescriptions. Additionally, illiterate people have lower incomes. This causes people to lead unhealty lifestyles due to an inability to buy quality food. Many studies have shown that illiterate people lead shorter less healthy lifestyles. Many visitors to our table were glad to have learned this. Also,we were happy to have an individual volunteer to become a new tutor!
Scroll down and click on picture(s) to view.