Colon Arts and Crafts ("Magic") Expo 2016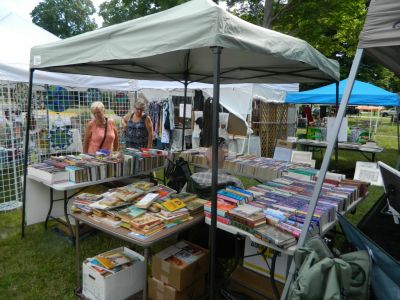 The St. Joseph County Literacy Council had tables at the Colon Magic Expo. It was a very hot and humid two days but we were very pleased to have a number of people volunteer to become new tutors! Despite the heat, we had a great time with free magic shows onstage and live music throughout both days. And as an added bonus, we had "ghostbusters" visit our booth and show us their "equipment". We had a great time.
Scroll down and click on picture(s) to view.