A Helping Hand with Reading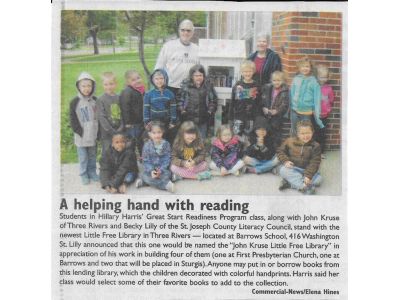 Students in Hillary Harris' Great Start Readiness Program class pose Executive Director Becky Lilly and John Kruse in front of a "Little Free Library". This is one of a series of neighborhood libraries that the St. Joseph County Literacy Council has installed for resident's use. More will be installed in the future as this program continues to grow.
Scroll down and click on picture(s) to view.