Home and Garden Expo Show 2015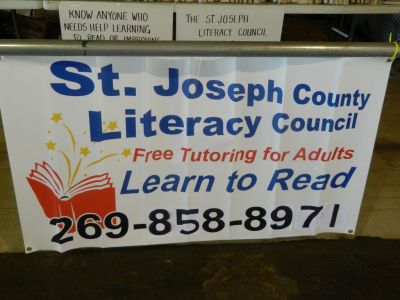 The St. Joseph County Literacy Council held it's annual book sale fund raiser at the Home and Garden Expo in Centreville. This event has been quite successful over the years and it is a source of enjoyment for all who participate. We are fortunate to receive donations of books from many sources and we use these to raise operating funds for the council. Please keep those donations coming: time, books, money, etc.! In addition to raising funds, we often have people approach us who need our help or who want to volunteer for future events or tutoring. Thanks to everyone.
Scroll down and click on picture(s) to view.