Walmart gives a Grant to the St. Joseph County Literacy Council!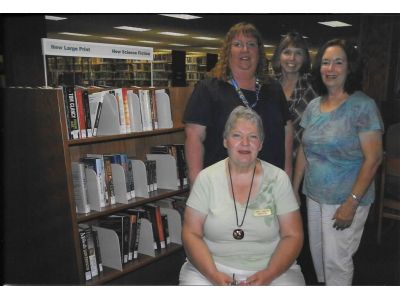 The St. Joseph Council has received a grant from the Walmart Foundation. Here, Deb Martin of Walmart Corporation presents the donation to Secretary Jennifer Tice, Treasurer Jane Brooks and Executive Director Becky Lilly. We are very grateful for the funds and will put them to good use! The money will be used to pay for tutor training.
Scroll down and click on picture(s) to view.