Indiana Michigan Power gives a Grant to the Literacy Council!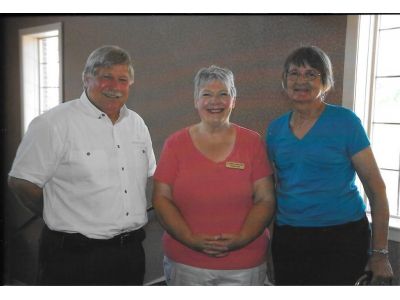 The St. Joseph County Literacy Council is grateful to the Indiana Michigan Power Company for awarding us a grant! Here, Barry Visel, Manager of Community Affairs for Indiana Michigan Power, presents a check to Executive Director Becky Lilly and Vice President Joan Bracy. The money will be used for teacher and student manuals and other necessary expenditures. We will put the money to good use to help residents of the county.
Scroll down and click on picture(s) to view.