Huss Future Festival 2018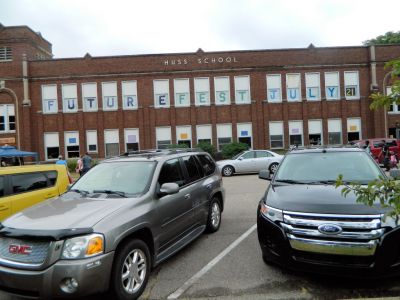 Today the St. Joseph County Literacy Council participated in the annual Huss Future Festival. Due to the forecast for rain, the event was held indoors. That, however, did not stop the large crowd that attended the event. Many children attended as there were giveaways throughout the festival: backpacks, food, candy, art work, etc. Children of all ages came to our booth as we had a game wheel that they spun to win different types of candy. We were set up in the Arts and Crafts section but there were a number of other parts to the festival: a farmers' market, an indoor flea market, a bakery shop, live music and various food vendors were all there. We made several wonderful contacts and had inquiries by potential students and tutors. We had a great day!
Scroll down and click on picture(s) to view.