Three Rivers Water Festival 2016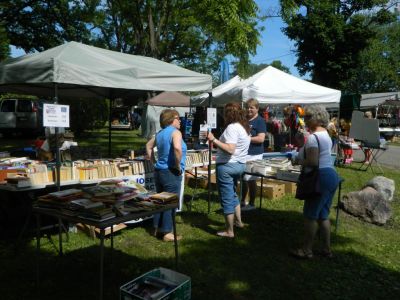 The St. Joseph County Literacy Council had a book sale at the annual Water Festival. This was a great event and we had many people visit our booth, some to purchase books and some to get information about the council. We had contact with a lot of individuals who wish to donate books for future sales as well. We also had several people volunteer to become new tutors! And to top it off, on Saturday afternoon, we had the Kalamazoo Concert Band set up right behind us and play for an hour. We all had a terrific time!
Scroll down and click on picture(s) to view.