Colon Arts and Crafts ("Magic") Expo 2017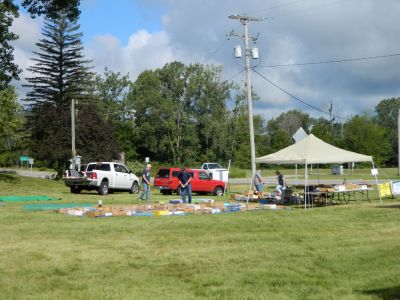 The St. Joseph County Literacy Council took part in the annual Colon Arts and Crafts Magic Expo this weekend. Yesterday was a cold and rainy day and we had few people visit with us. Today the weather improved and we had a better turnout. Although our book sales were down, we had a good time and we believe that our program received needed exposure to the public. We spoke with several people who were specifically interested in the student part of our program and we are hopeful they will come to us for help.
Scroll down and click on picture(s) to view.