Literacy Council Participates in Project Connect 2016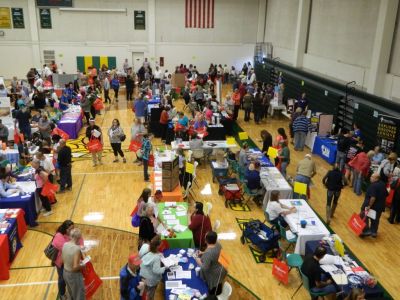 Today the Literacy Council participated in the annual Project Connect. This was the 10th annual Project Connect and it was a tremendous success. This year's event combined Project Connect with Veteran's Stand Down. This was one of the best events of the year and over 50 organizations were present. Many people came and took advantage of all that the event offered, including information from non-profit organizations, free medical screening and innoculations, free gear to veterans, and even free hair cuts. Meals were provided for the public and the vendors. We had many people come by and see us and ask abour becoming tutors as well as others who were interested in becoming students. It was a great event and a great day.
Scroll down and click on picture(s) to view.