100+ Women Who Care make a Donation to the Literacy Council!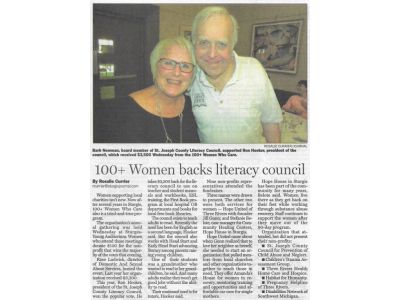 The St. Joseph County Literacy Council received a wonderful donation of $3700 from the 100+ Women Who Care organization. We received the donation after giving a presentation at the Sturges Young Auditorium in Sturgis. We are very grateful to all the women who contributed and we will put the money to good use!
Scroll down and click on picture(s) to view.