Three Rivers Library Book Sale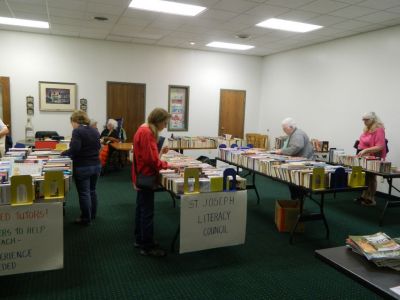 The St. Jospeh County Literacy Council held a book sale at the Three Rivers Library. We have received donations of books from many individuals and organizations. We sell these books at very low prices in order to both raise funds for the council and to ensure that the books are cheaply distributed to people for their enjoyment and education. Thank you to all who helped make this a success.
Scroll down and click on picture(s) to view.