New Little Free Library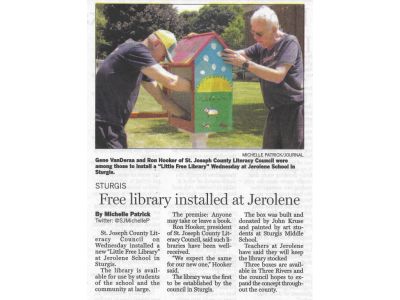 The St. Joseph County Literacy Council has added another Little Free Library to our program. This one is located at Jerolene School in Sturgis. The address is 303 E. Jerolene St. We have stocked it with childrens' books for the school students and adult books for the local residents. We are hopeful that everyone will enjoy the books that we have added and that they will contribute to the program by adding ones of their own. (This library is #91999 on the world map of little free libraries).
Scroll down and click on picture(s) to view.