Burr Oak Heritage Days Parade 2019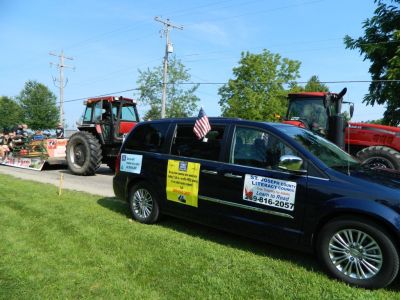 Today the St. Joseph County Literacy Council appeared in the annual Burr Oak Heritage Days Parade. Since Burr Oak is one of the smaller villages in St. Joseph County, the size of this parade is always amazing. There were over 100 entries and large crowds all along the parade route. There were lots of differnt floats and organizations on hand and even Barman made an appearance! As always, we hope that our message was well received and that the amount of people in our organization grows with new tutors and students.
Scroll down and click on picture(s) to view.