Mendon Riverfest Parade 2016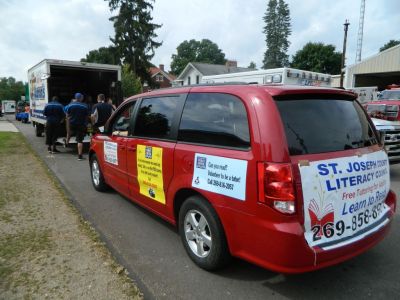 The Literacy Council took part in the 2016 Mendon Riverfest Parade. Although the weather forecasts were bad, the rain held off until the end of the parade. So everyone was happy with the result. We are hopeful that our message was well received and that we will continue to grow in the Mendon area.
Scroll down and click on picture(s) to view.