Literacy Council opens Office at Glen Oaks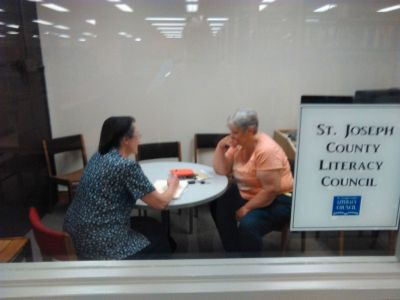 Glen Oaks Community College has given the Literacy Council an office from which we can work with the public! This is a wonderful new option for us as we try to help the county residents who need tutoring. This additionsl office space now gives the council a new presence to add to our desk at the office at Barrows School in Three Rivers and our main office in Centreville. This is a great new meeting and tutoring place and we will use it regularly!
Scroll down and click on picture(s) to view.