The IRS issues an Employee Identification Number to the Literacy Council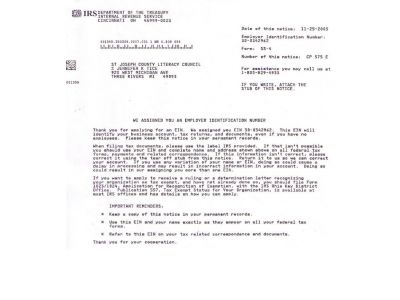 The St, Joseph County Literacy Council has been issued an Employee Indentification Number by the Internal Revenue Service. This establishes the Literacy Council as an existing entity for the Federal Government. We are so happy to have received this ruling.
Scroll down and click on picture(s) to view.