The Literacy Council is Granted Tax Exempt Status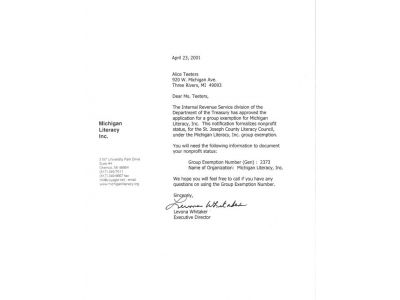 Today, the Internal Revenue Service awarded tax exempt status to the St. Joseph County Literacy Council as part of the Michigan Literacy Inc. group exemption. We are so pleased to have reached this milestone in our history and we hope to be around for many years!
Scroll down and click on picture(s) to view.