Home and Graden Expo 2013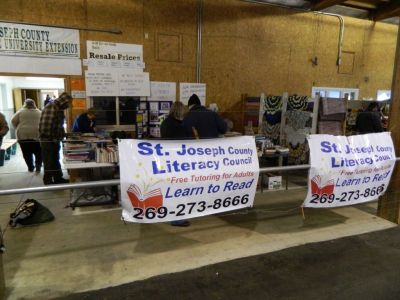 The St. Joseph Count Literacy Council sold books at the Home and Garden Expo in Centreville. The book sales help to raise money to fund the council in our mission. We need funds to buy teaching materials, reading materials, tutor training and other projects. Thanks to all the people and organizations that donated books to our cause.
Scroll down and click on picture(s) to view.