Grange County Fair 2019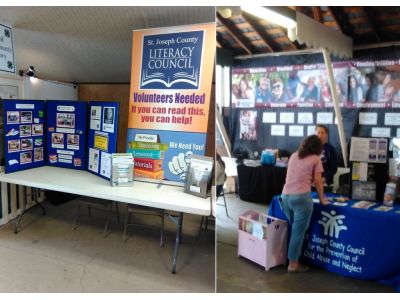 Today is part of the week long annual Grange Fair. The St. Joseph County Literacy Council has had tables in two different buildings all week. In addition to our usual spot in building #32, we are again sharing a location with multiple agencies from Health and Human Services in bulding #42. Manning multiple locations gives us the chance to meet more people and, we hope, be contacted by people interested in becoming tutors and students. Also, we will be able to interact with other agencies giving us chances at future collaborations.
Scroll down and click on picture(s) to view.