A New Executive Director for the Council and a New Display for the Library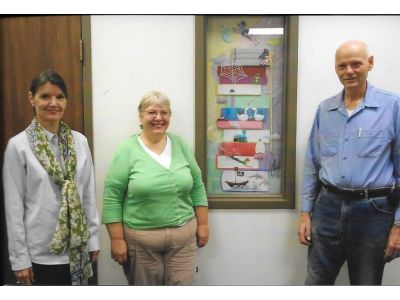 The St. Joseph County Literacy Council has a new Executive Director, Becky Lilly, Here she is introduced to the public along with Gene Vanderaa, Council President and Shirley Cody, Three Rivers Library Director. They stand beside a collage created by artist Isabella Powell for the Library meeting room.
Scroll down and click on picture(s) to view.