Teaching English at Centro Vida in Sturgis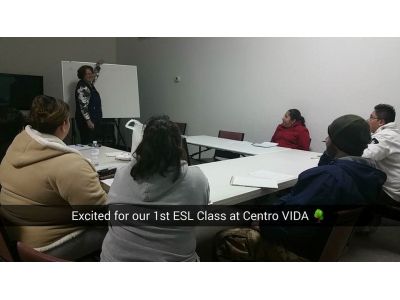 St. Joseph County Literacy Council and Centro Vida work together to establish ESL classes in Sturgis, Michigan. This is the opening of what will be the education of many students in the use of English as a second language. We congratulate Centro Vida in this inititative and encourage them to continue their great work!
Scroll down and click on picture(s) to view.